The Evolution of
Tender Loving Horse Care



Hi, my name is Lisa, and I'm glad you dropped in to my site on Tender Loving Horse Care!
Growing up I had several horses and loved them and fussed over them, but taking good care of them wasn't the first thing I thought of when it came to my horses. It was having fun! I put long hours in the saddle~unless it was hot, or I was in a hurry, in which case it was longs hours riding bareback!
I thought I was the most loving and caring horse owner, and I certainly did my best. 15 years later though, I have three new amazing horses and a completely different perspective on what it actually takes to own, care for, and train a horse.
My journey toward Tender Loving Horse Care began almost three years ago when my husband Greg and I started volunteering at Dare to Dream Horse Rescue, near Calgary Alberta. After my first visit to the horse rescue, and having my nose filled with that magnificent aroma that is "horse", I knew that I couldn't live without horses in my life any longer!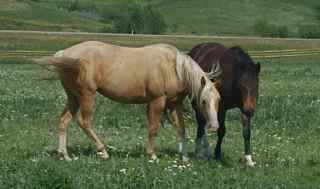 Shortly thereafter we purchased two young quarter horses from the rescue; Selene (Palomino), a weanling and Josie (Bay), a yearling who were desperately in need of some TLC!


That started us on a journey of discovery that hasn't ended~and never will~as horses find a way to teach you something new everyday!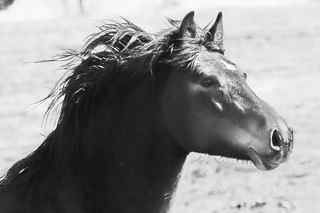 A few months later we found Comet, a Morgan-Arabian gelding...who was also in dire need of love, attention and proper care. While he wasn't a rescue horse, he had been simply left out in a pasture, was morbidly obese, and had suffered multiple bouts of laminitis.
His hooves were terrible, and he had recurring hoof abscesses which were excruciating for him to walk on, and for us to watch.
It has been an exciting, emotional and at times frustrating journey, as we've researched, gone to clinics, taken courses and lessons to ensure we are always doing what's best for our horses.
Tender Loving Horse Care.com is a place for me to share the many lessons we've learned ~and continue to learn~ about caring for, and enriching horses lives.

Return to Tender Loving Horse Care Home